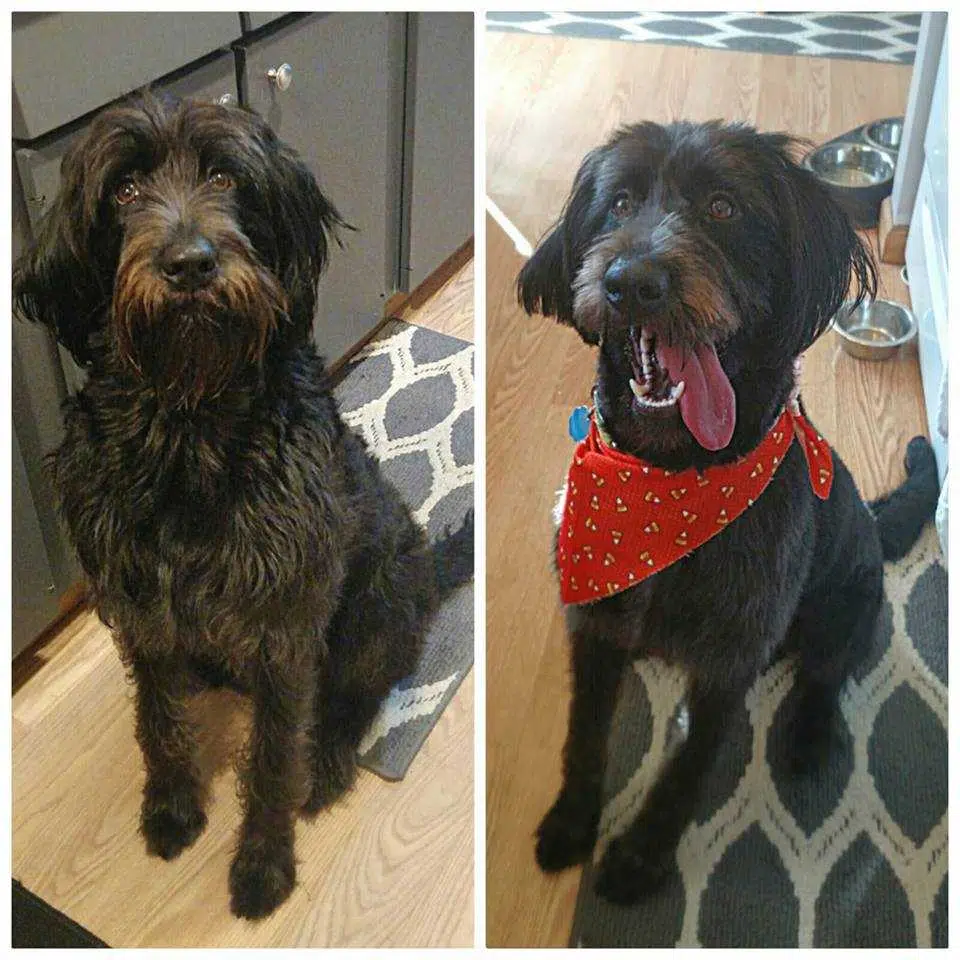 I would love to enter my Labradoodle Doug into the running for Bob Pet of the Week.
Last year our 6-year old boxer/lab, Dixie, had to be put down due to a mass on her spleen and internal bleeding. This broke our hearts and we knew we needed a new Fur Baby for our family.
We welcomed Doug into our lives shortly after Dixie went to Doggy Heaven and he has brought nothing but laughs and love to our house!!
Doug is the most fun loving, silly dog you could meet. He would play fetch 24×7 if you let him. He always needs to be in the middle of the action and is constantly in the lap and/or on the chair with my daughter Taylor.
He has many looks with his before and after shaggy dog haircuts and multiple facial expressions. Needless to say, WE LOVE DOUG!!