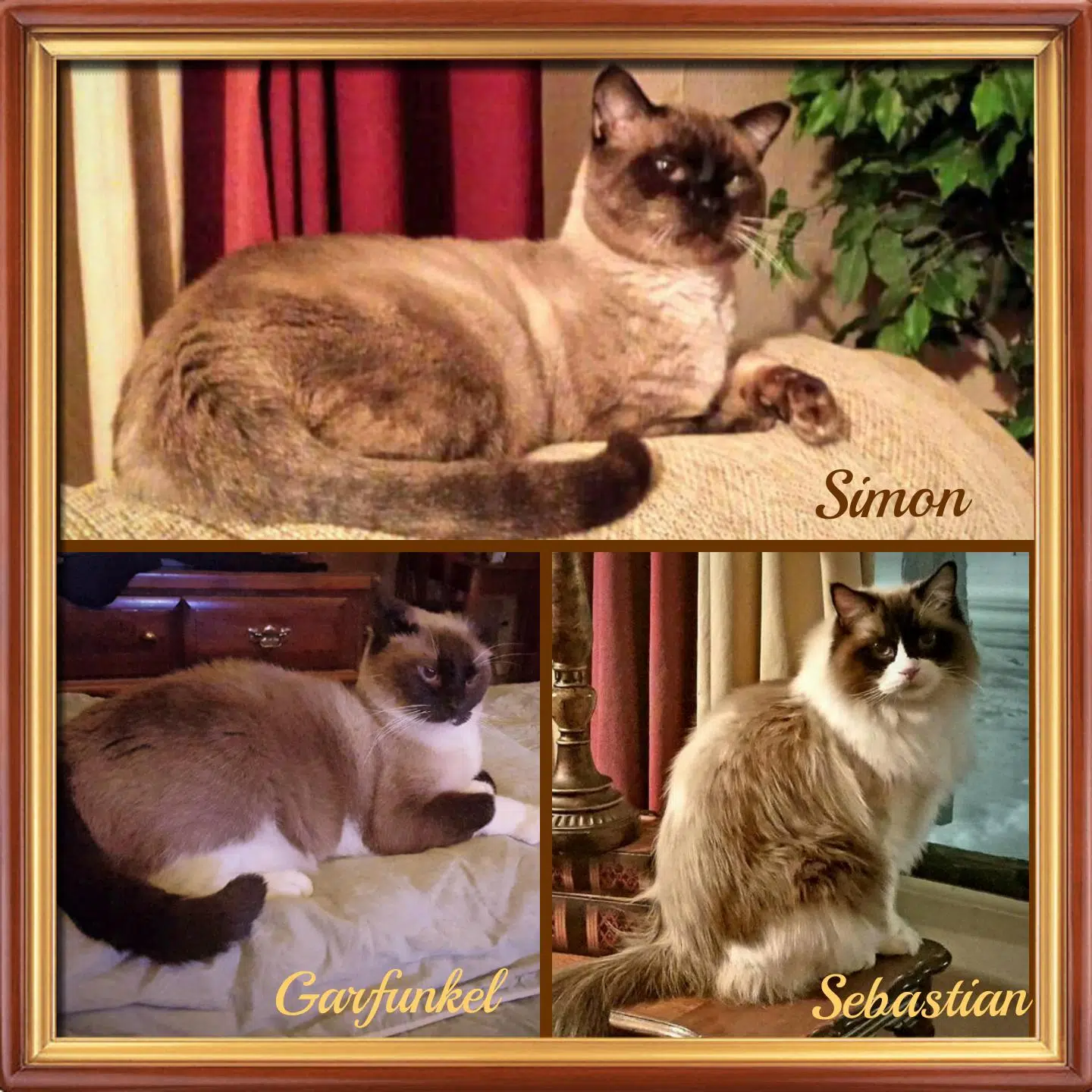 My name is Simon and I'm a 6-year-old a Siamese mix. I live in Fargo with my two "brothers," Garfunkel and Sebastian. Garfunkel (5) is mostly Siamese like me but Sebastian is an extremely furry 3-year-old Ragdoll who sheds constantly. We allow a human to live with us, feed us, and generally cater to our every whim; but everyone agrees that I am actually the one in charge.
In between naps, our hobbies include chasing the mysterious red dot and knocking everything off the shelves. We also enjoy jumping on the human's lap and weaving around her feet when she tries to walk down the stairs.
I'm sending a photo of the three of us because we believe we are very dashing and regal, and would very much like to be your pets of the week. My official signature is below, as well as our human's name and contact information.
Congrats Lissa!