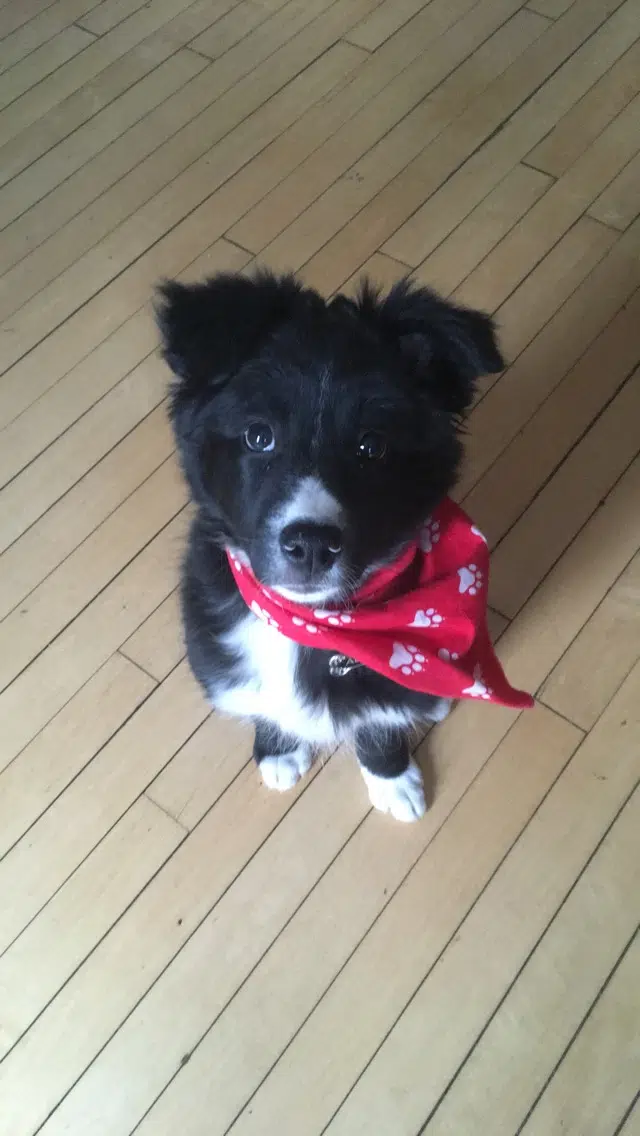 Good morning Chris, John and Cori,
My name is Ada and I'm new here! I'm a 3 month old Border Collie/Australian Shepherd cross and I have more energy than I know what to do with! I love love love to chew on anything I walk by. Our pretty back yard needed a few mud holes, so I took care of that. I love the idea of going for a walk, but then I see scary things like squirrels, flags waving in the wind and lawn mowers and I change my mind. Meal time is my favorite and I eat as fast as I can. I sit really nice for pictures (when I decide to sit still) look how cute I am! Please pick me for pet of the week.
Thanks!!
Ada lives with Katie B.   Congrats!