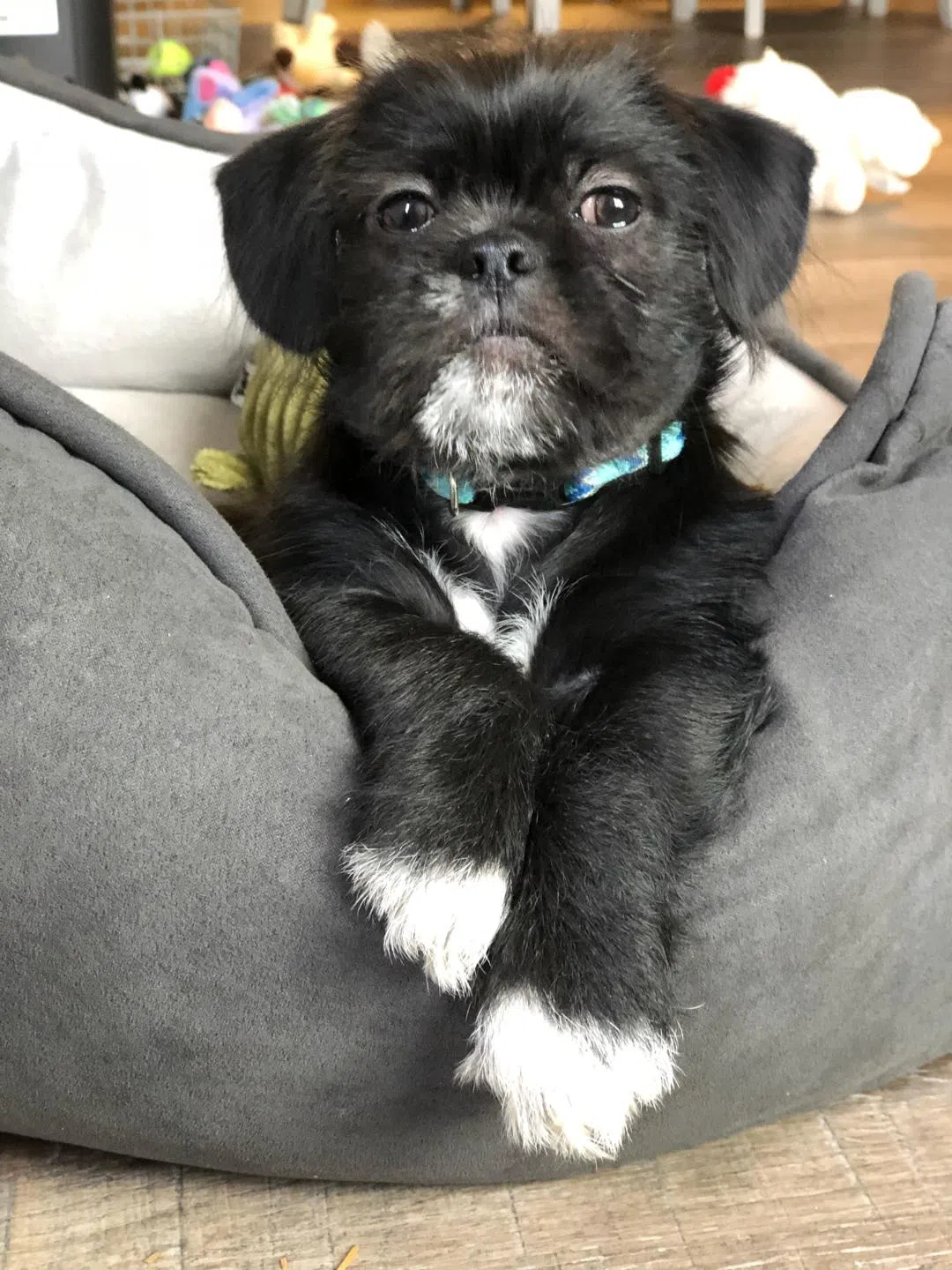 Hi! My name is Oliver, and I am a 14 week old Shih Tzu/Terrier cross who weighs 6 pounds! Although I am small, and the sweetest little man, I don't always look like I am happy…..I have a grumpy face, but Mom says I am still cute! I love to play with my one year old Shih Tzu brother Cash during the day, and snuggle with my human parents and brothers at night! Cash keeps me in line, or at least he tries to.. I recently learned how to jump into the laundry basket all on my own, and dig for clothes I want to chew on. Cash is usually there watching me, and sometimes tries to pull me out of there so I don't get in trouble, but he hasn't quite realized I will just jump right back in that basket! Mom's sparkly shoes are my FAVORITE!!! They feel soooo good on my razor sharp teeth! Mom has caught on to me though, and now puts them up high so I can't reach them…. But that's ok, I like the ones with the strings too! I haven't quite figured out why they take me to what they call the "dog park" yet…. The other dogs terrify me, and I just want to hide in dad's lap… Oh, and baths are the SCARIEST THING EVER!
Well BOB, I have to go… Cash is chewing on a bone that I have to go steal…. I hope you pick me!
Oliver lives with Nicole and Kelly in Fargo.
Nicole Nordstrom and Kelly Bayer