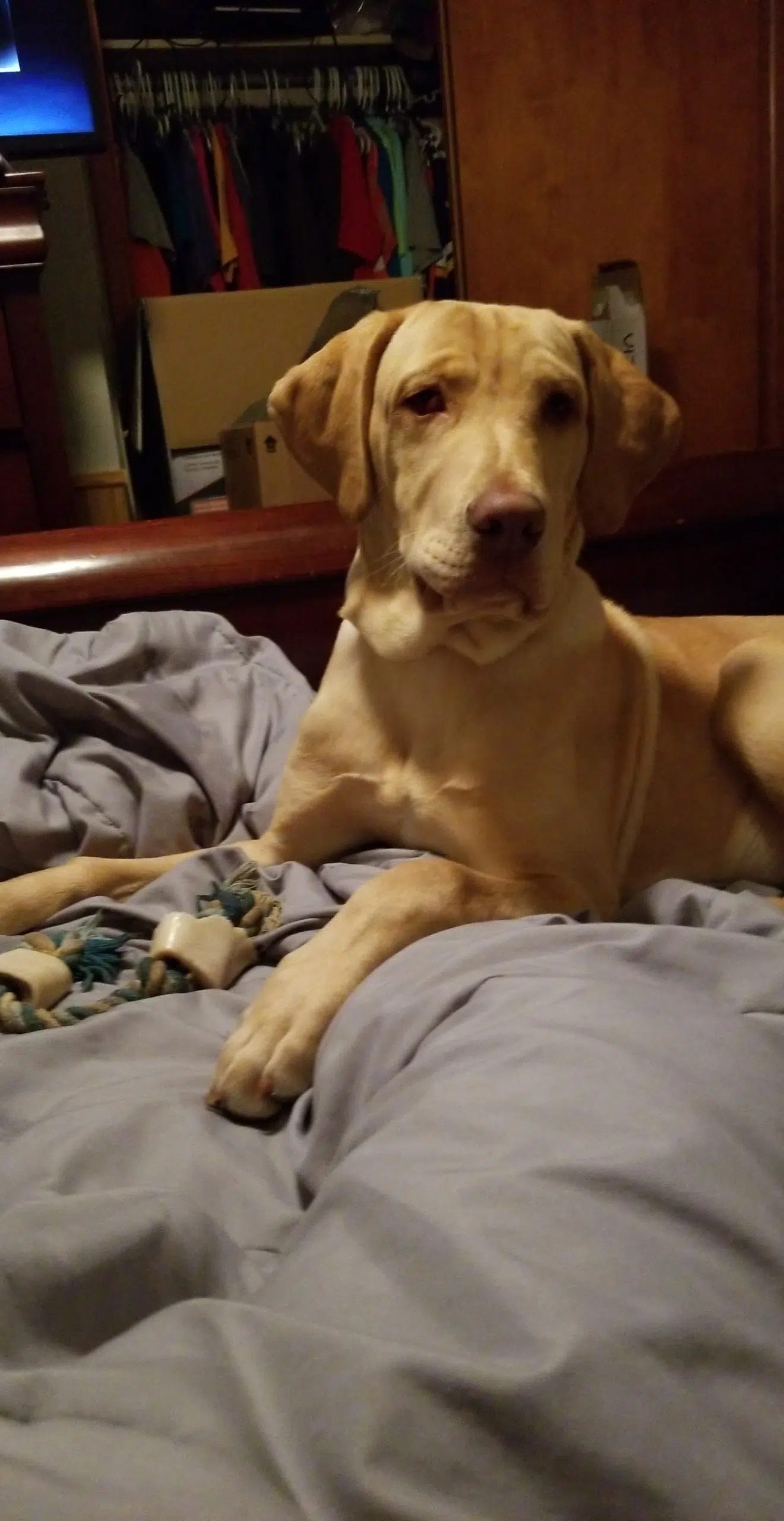 This weeks winner is Rhodes.  Yes, you heard that right, Rhodes like Xavier Rhodes from the Minnesota Vikings. I'm 8 months old and full of energy. I came from a rescue and have finally found my forever home with my mom, dad, brother and sister!
One of my favorite things to do is run (and boy do I run fast) I love to play tag, but only if you can catch me! 
When I do decide to sit still and calm down I love to snuggle with my tiny humans! Mom and Dad even let me lay in their bed, my favorite part about them is when sneak me some food from their high chair!
Congrats to Amanda Christensen & Rhodes on being this weeks Pet Of The Week!