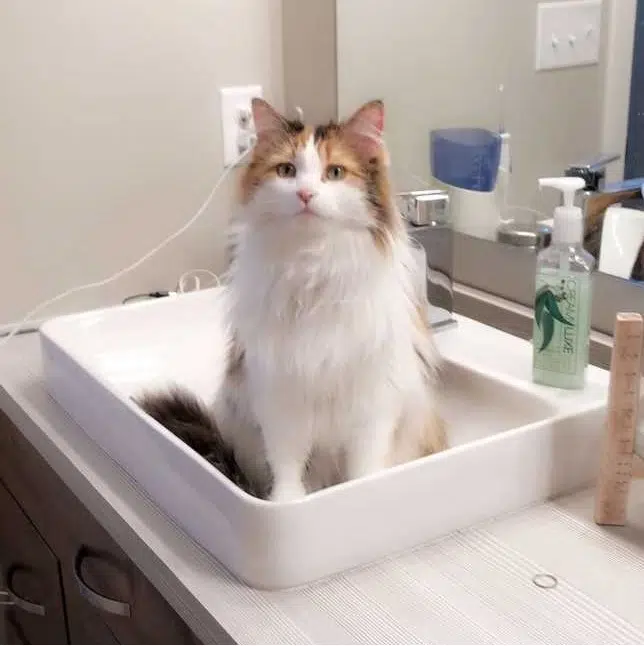 Hi I Am Blanche.
I am a 1 1/2 year old Norwegian Forest Cat.
I live with my pet humans; Brad, Chelsey, Brynlee & Joss and my Sister Lottie the Saint Bernard in Moorhead.
A typical day for me begins at about 11 pm where I punch the wood blinds and meow uncontrollably until Chelsey lets me outside. What I do outside will remain a mystery for everyone else but I will drop off a couple mice on the doorstep at 6 am to thank Chelsey for letting me out. There I will wait patiently and enjoy watching the sunrise until I'm let in.
I will then rush to my food storage and wait for Brynlee to feed me…if she doesn't feed me right away I will start licking the cupboard. This is just my way of saying "I'm so freaking starving that if you don't feed me soon I am going to eat through this wall to get my food!"
Once I'm stuffed. I will curl up on my favorite middle cushion and snooze until 11 pm again. Occasionally snuggling up to my pets. Joss is my favorite! Especially when he isn't feeling good. They are pretty great…Lottie is too!