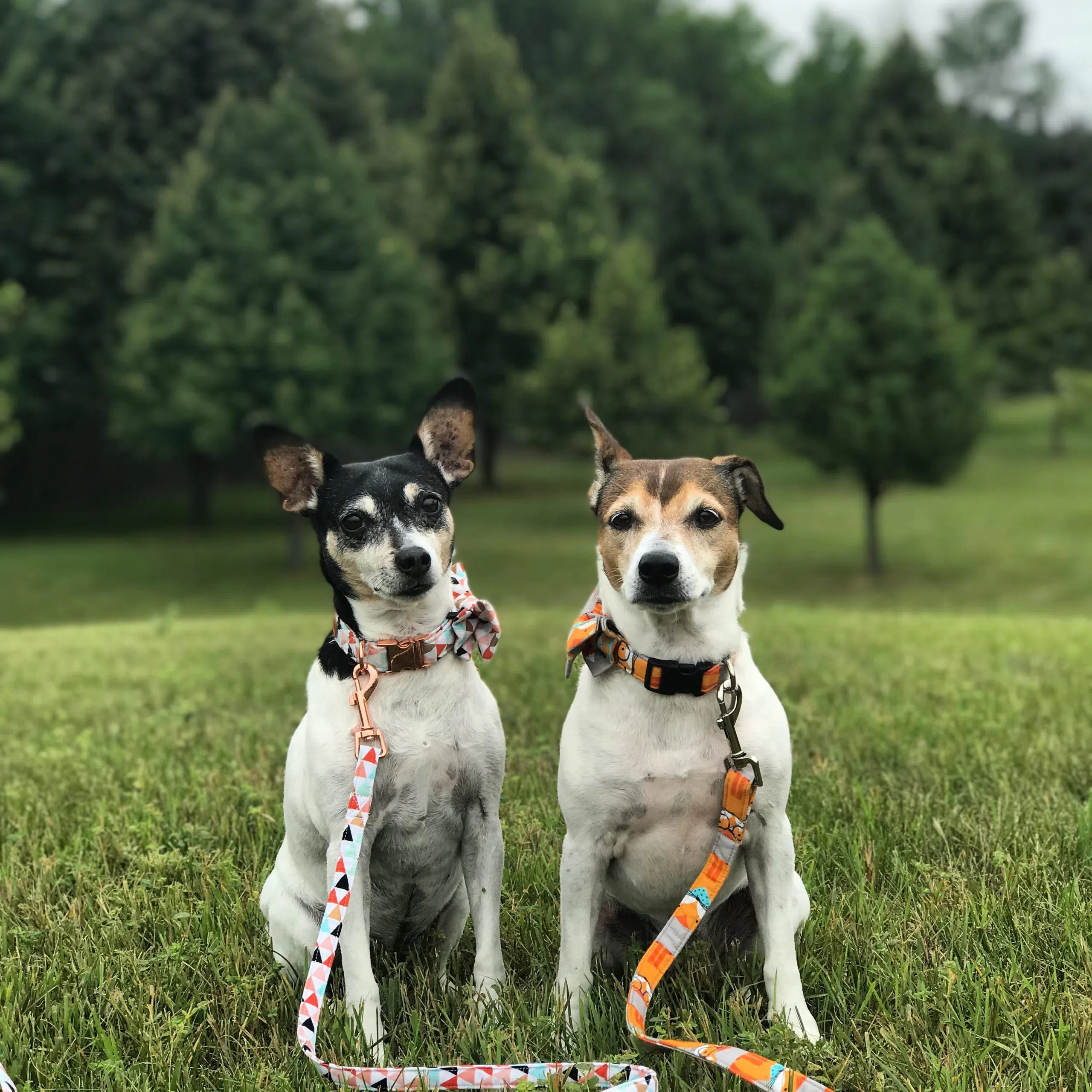 Macie is a 12 year old black, white, and brown Rat Terrier who loves pretending she's a cat, bonfires, sleeping most of the day wrapped in a blanket, 80+ degree temps, granola cereal, and occasionally being a dog for about 3 minutes playing ball.
Phoebe is a 7 year old white and brown Terrier mix who LOVES playing frisbee, bonfires, carrying blankets around the house, bananas, and picking on Macie.
Congrats to Heather from Moorhead for her dogs winning Pet of the Week!