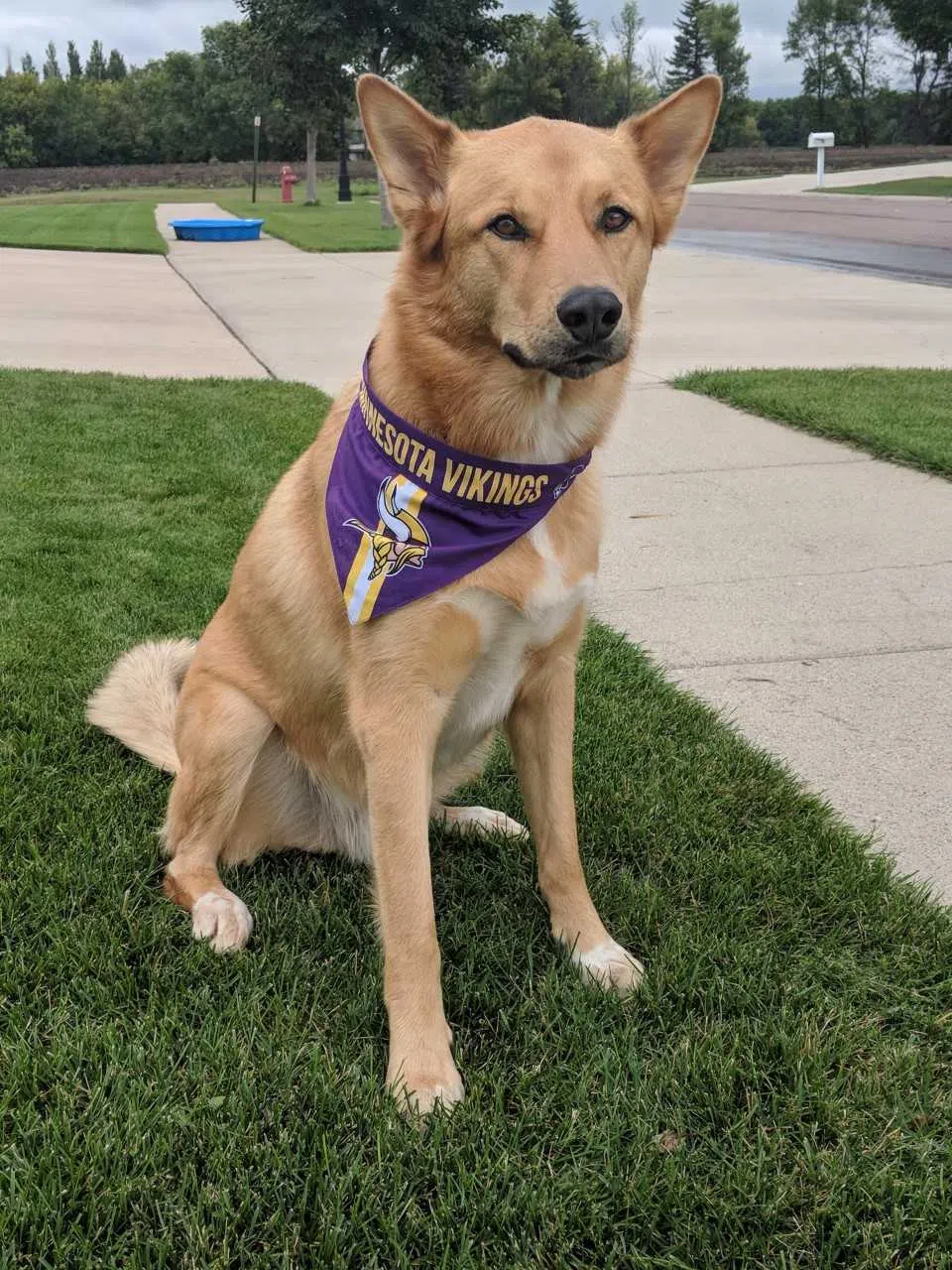 Hi, I'm Bodee, AKA BodeeBear. My family calls me that because i looked like a bear cub as a puppy.
I am a Husky Shepard mix who recently turned two this month. I have a lot of energy, but you may not know it because I am very well behaved in the house. I'll sleep most of the day, but once you get me outside, playtime is on. I really love running, smelling and playing with my toys.
Don't get me started on how much I love the snow. Must be the husky in me. I'm ready for the winter, not only for the snow, but because football season is starting.
I'm a Vikings and Bison fan, so some of you may catch me out tailgating this year at the Fargodome. I'll be sure to greet you with some howls as I love to talk! Hope to see you out there!
Bodee lives with Ian in Fargo.